Another year has gone – and it's time to look at accomplishments and activities for 2010. Was it a good year? I do think so. Is there room for improvement? Yes, there is. But let's just go through the important items one at a time…
Summary
The MoinSound Studio Sessions did continue. There was a lot of acoustic piano music. There were some activities with regard to odd internet-based artistic projects. The new web appearance (including this blog) has slowly started to take shape. There were two album releases, as well as a few individual tracks. I've listened to a lot of great music, and written some cool tech articles here.
The MoinSound Studio Sessions
A concept which is so good there was no need to change that: every other Saturday, I would transmit a live music performance via internet stream. Highlights did include the Nerdville performances and the appearance at Café Noodle Festival. And of course, that big amount of music led to two album releases (see below).
If you've missed a specific session, or just want to look back at this event series, why don't you check out the recorded videos at the MoinSound Studio Sessions show page?
Album Releases
They both had somehow to do with the MoinSound Studio Sessions:
Akustik Kies: Transitiv Sehen is the first part of a double album of acoustic piano solo music, available for download/purchase via bandcamp.
Watch out for the second part, Reflexiv Hören, scheduled for release in Q1/2011!
The last MSSS in 2010 was, in contrast to all that acoustic piano, very minimalist noise, and led to Es ist ein Ros' entsprungen. A rather exclusive thing – it's only available until Epiphany 2011 – so if you're reading this before January 6th, go and grab it (otherwise, the player below will be dead…).
Other Music Projects
Most of them had to with the internet, and they also all had to do with guitarist Matt Stevens:
#twitterchords
First, there was the #twitterchords project – a chord progression was created via twitter conversations, and then various musicians would do tracks based on it. I did two of them:
Saustoi was my go at some bavarian progressive death metal:
For A tätowierte Katz', the fun really started: for the first time in ages (I think it was the first time in this millenium), I actually got some musicians together, gave them written parts and quickly recorded the track in a pure "no edits" approach:
The Big Calm
Another one of Matt's projects, this time a tempo and a key was specified – and all the submissions would go into one long track. Read on Café Noodle about how it worked.
Here's the track Tom Slatter compiled from all the submissions – including my work as the last part.
And here's a life version I did during one of the MoinSound Studio Sessions:
Ah, and btw, there also was…
I did a remix of Matt Steven's track Snow:
And I also did several other small pieces – like a first edit of a track for a possible An Ambient Manifold album. Check out those single tracks on soundcloud.
Dancing about Architecture
I did that too. As for Matt Steven's second solo album, Ghost, read a review here. And listen to the album below.
Alun Vaughan has released a very musical bass solo album. Yes, that's possible. Read about it here, or listen to it below.
And the other stuff…
This Blog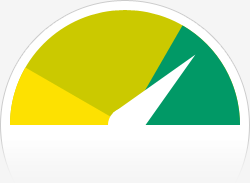 I started blogging more or less regularily, and according to WordPress' summary, this blog is "fresher than ever".
I'd put my articles into four main categories: texts about my art  and whereabouts (including this article), texts about other artists, tech stuff (such as the ever-famous latency or DAW MMI considerations articles), drinks, and finally, stuff that doesn't fit anywhere else.
According to the site stats that never lie, close to 50% of all the hits happened in the tech section (the most popular being my review of a Dell Studio 1747 with nearly 1/3 of all the hits). Second (albeit by a huge margin) is texts about my stuff (>25%), with texts about other artists (~20%) and finally drink (~5%) trailing in later.
So what does that tell you? First of all, there's lots of cool articles that you probably didn't even know existed – so check them out! And the drinks section is really cool – there's some nice and easy-to-do drinks in here, which also go perfectly with my music!
moinlabs.de
Of course, there's still the main web page at moinlabs.de – and you may ask yourself "how does that fit in with this here blog?"
Now the strategy has been (and will continue to be for some time) like this:
everything that is strategically relevant to Moinlabs is on the moinlabs.de website. This includes detailed info about album releases, ongoing and past projects etc. Also, stuff which for some reason does not work in this blog for tech reasons (like the streaming of 2010's entire piano recordings from December 24th until December 31st last year) happens here.
The blog is for anything "in the moment", as well as things which are not directly Moinlabs-(read: my stuff)-related. Reviews of other people's art, tech articles, drinks,…you name it.
The moinlabs.de page did go through some changes as well – mainly content-wise. If you haven't checked it out for some time, I suggest you do now.
Twitter
I had a lot of fun on twitter, and will continue to do so for the time being. Watch me as I do! And follow me.
Comparing Target Achievements
About one year ago, I loosely defined some targets in my That was 2009 blog post. Let's look at them again:
"The MoinSound Studio Sessions will continue" – check, they did.
Playing the Y2KXloopfest – didn't do that, but I streamed a warmup session for the start of it.
Make website fully functional – in part, there's still no picture gallery, no forum, you name it. Need to work on that.
Actually write some music – check, see #twitterchords above!
"perhaps an esnemble project" – check, again #twitterchords.
change computer-based processing setup – been working on that, but will need to continue to do so.
Eclectic Blah album – no activities whatsoever
Move to a place that doesn't suck as much as Germany – big fail, I'm still stuck in this rotten old Stalinist dump.
…and new targets for 2011
I'm relatively happy to just state something like "the same it was, only perhaps a little better":
The MoinSound Studio Sessions will continue, at least for the time being, and stay in the same format. So tune in every even calendar week on Saturday at 1600 UTC!
improve web appearance: I'll perhaps move this blog again, and work on getting the moinlabs.de site fully working.
I'll also work on the computer-based processing setup.
There will be at least one album release. First one up is Akustik Kies: Reflexiv Hören (the second part of the double album). And then perhaps An Ambient Manifold, or the Eclectic Blah album, or something new entirely.
Also: play with other musicians. Already talked with pseudoambient about this. And with others.
Yes: leave this dump called Germany.
Putting it all together
2010 was a cool year. With regard to my music stuff, this was mainly due to you: those people who read this blog, who follow me and discuss with me on twitter, or on Café Noodle, who dutifully tune in to the MoinSound Studio Sessions every other week, who listen to and download my music, who comment on it and offer suggestions for improvement.
It's been a cool year thanks to you. I'm really delighted to have you as a faux fan base ;). Thank you – and I'm looking forward to a new year with you!
Rainer